As it turns out, Sonny is surprisingly difficult to draw! I think it's his suit. Emulating Go!Animate's style but still making it look appealing is really hard.
I'm sorry most of my poses aren't interesting. It's really because most of these earlier characters are simply nothing more than average looking people, and it's hard drawing them in a fighting stance because it'll just look goofy. I promise I'll do a more interesting idle with Brad, and once I get to characters like Brodi and Matthew the amount of more interesting stances will ramp up.
Also, I redesigned the Talk Show stage. As you can see I redrew everything. All of the assets used were created by myself except for the crowd in the background. I copied the original as closely as I could with a few minor differences.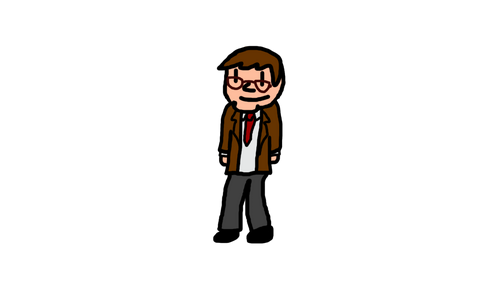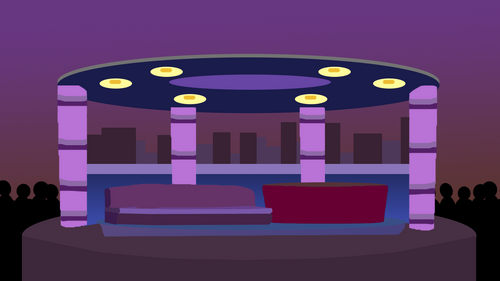 Ad blocker interference detected!
Wikia is a free-to-use site that makes money from advertising. We have a modified experience for viewers using ad blockers

Wikia is not accessible if you've made further modifications. Remove the custom ad blocker rule(s) and the page will load as expected.