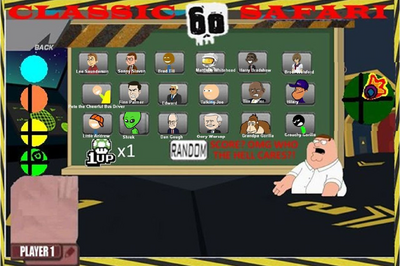 Information
As you can see, Finlay and Stefan have been replaced with Shrek the Dinosaur and Gary Warsop.
Shrek and Gary are already or will be assist trophies.
Again, these 18 guys were originally going to be the only characters in the game.
Here's how they all stand for now:
Lee- Playable
Sonny- Playable
Brad- Playable
Matthew- Playable
Harry B- Playable
Brodi- Playable
Pete- Playable
Finn- COMING BOXING DAY...
Edward- Playable
Talking Joe- Playable
Tim Carter- Coming Soon...
Hilary- Playable
Little Andrew- Assist Trophy
Shrek the Dinosaur- Assist Trophy
Dan- Coming Soon...
Gary- Assist Trophy Coming Soon...
Grandpa Gorilla- Coming Soon...
Grouchy Gorilla- Either part of Grandpa Gorilla's Moveset or an Assist Trophy...
Ad blocker interference detected!
Wikia is a free-to-use site that makes money from advertising. We have a modified experience for viewers using ad blockers

Wikia is not accessible if you've made further modifications. Remove the custom ad blocker rule(s) and the page will load as expected.