Happy New Year, guys! I was wondering: How could we link all 38 confirmed characters into a relation tree?
Well, I had a good think about it a few months ago and made this: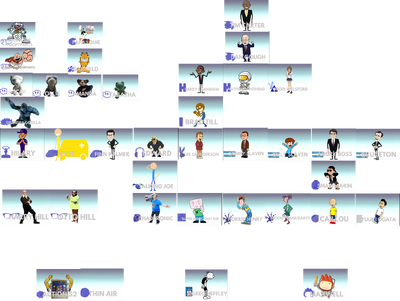 If you're confused why a certain character is placed there, just ask, ok?
Btw, I shrunk everyone above Grandpa Gorilla's pictures to keep them away from the Harry's Island characters since they're not related.
Ad blocker interference detected!
Wikia is a free-to-use site that makes money from advertising. We have a modified experience for viewers using ad blockers

Wikia is not accessible if you've made further modifications. Remove the custom ad blocker rule(s) and the page will load as expected.