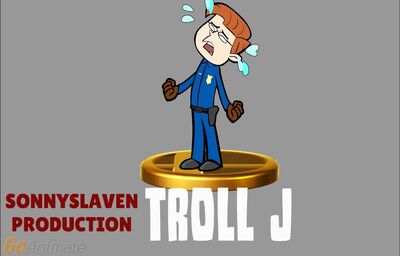 Jacob "Troll J" Links is an Assist Trophy in All Star Smashers. When summoned, he strolls around the stage uselessly, until he is hit. After this, he will start crying like a baby, and the opponents MIGHT feel sorry for him, or they can KO him instead.
Move Origin
Troll J[ being the butt monkey antagonist of SSP, is incredibly weak and is very easy to beat in a fight[ and doesn't really act like much of a threat, unlike Donny Dlaven.
Ad blocker interference detected!
Wikia is a free-to-use site that makes money from advertising. We have a modified experience for viewers using ad blockers

Wikia is not accessible if you've made further modifications. Remove the custom ad blocker rule(s) and the page will load as expected.