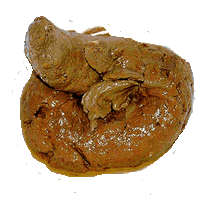 Hamilton Ogata is an assist Trophy in All Star Smashers. When summoned, he will mimic one of the other Assist Trophies. (For example, Shia LaBeouf) This angers one of the opponents, who will then yell at Hamilton, until he gets punched in the face.
Move Origin
Edit
This idea was actually requested by himself.
All responses to Hamilton
Edit
Lee Saunderson: "Hamilton you're Grounded!"
Sonny Slaven: "You dumbass! That's the exact same thing *Assist Trophy's name* does"
Brad Till: "I will smash you with the elevator if you do that again!"
Matthew Whitehead: ""
Harry Bradshaw: ""
Brodi Welsford: ""
Amanda the Panda: ""
Oscar the White Tiger: ""
Smash Jarin: ""
Talking Joe: ""
Pete the Cheerful Bus Driver: ""
Hilary: ""
Edward: ""
Captain Underpants: ""
Maxwell: ""
Papa Louie: ""
Horrid Henry: ""
Garfield: ""
Yuuki Ogata: ""
Caillou: ""
Action 52: ""
Finn Palmer: ""
Chadtronic: ""
Billy Slaven: "Goddammit, Hamilton!"
Thin Air: ""
Tim Carter: ""
Angry Boss: "I DEMAND FOR YOU TO STOP THIS MIMICRY AT ONCE!!!"
Bruceton: "Ohhhhh, Hamilton Ogata, don't you dare be sour!"
Dan Gough: ""
Grandpa Gorilla: ""
Elouise Pitman: ""
Super Minecraft Kid: ""EUICNHEISKYMDNSUAAOMXNXWJIWOELRKF! (random gibbirish)
Greg Heffley: ""
Harry Hill: ""
Professor Poopypants: ""
Moody Margaret: ""
Otto Hill: ""
Tabatha the Tortoise: ""
Ollie the Snow Leopard: ""
Rarity: ""
Ad blocker interference detected!
Wikia is a free-to-use site that makes money from advertising. We have a modified experience for viewers using ad blockers

Wikia is not accessible if you've made further modifications. Remove the custom ad blocker rule(s) and the page will load as expected.