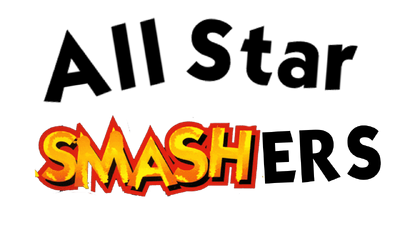 Welcome to the All Star Smashers Wiki
Edit
"All Star Smashers" is a fictional videogame based on Chincherrinas' Smash Bros Lawl series on YouTube, created by Jack Mayhew (Exotix7). It's much like Super Smash Bros, but with different characters and stages (custom or official) and in a more humorous GoAnimate styled way.
https://www.youtube.com/playlist?list=PLvsqwugRGnkgQmwZ5LLI49BrTU_JGXDBG
Look, All Star Smashers is on Facebook!
Edit
https://www.facebook.com/All-Star-Smashers-447389992311840/?ref=settings
https://www.facebook.com/All-Star-Smashers-DLC-Edition-1457095844346834/?ref=settings
Latest activity
Edit
Photos and videos are a great way to add visuals to your wiki. Find videos about your topic by exploring Wikia's Video Library.
Ad blocker interference detected!
Wikia is a free-to-use site that makes money from advertising. We have a modified experience for viewers using ad blockers

Wikia is not accessible if you've made further modifications. Remove the custom ad blocker rule(s) and the page will load as expected.